work with ECO-VISIONARIES
COMPANY FOCUS: ECOPHI IS AN ENTREPRENEURIAL VISIONARY ARCHITECTURAL, PRODUCT DESIGN & TECHNOLOGY FIRM FOCUSED ON HIGH QUALITY ECO-SUSTAINABLE LIVING FOR POSITIVE SOCIAL IMPACT, ECO-HOUSING & COMMUNITY WELLNESS ENHANCEMENT PROJECTS. WE DON'T JUST DESIGN BUILDINGS, WE ENVISION THE FUTURE AND ENHANCE TENFOLD THE SUCCESS OF THE PROJECTS WE ARE INVOLVED IN. WE BELIEVE THE IMPACT OF WHAT WE DO CAN CHANGE THE WORLD ONE PROJECT AT A TIME GIVING PEOPLE HAPPIER, HEALTHIER AND MORE PRODUCTIVE ENVIRONMENTS TO LIVE & WORK.

ECOPHI IS PROUD TO BE SPONSORED BY THE AUTODESK TECHNOLOGY IMPACT PROGRAM TO ENRICH THE WORLD WITH SUSTAINABLE SOLUTIONS FOR GENERATIONS TO COME WITH THE ASSISTANCE OF THEIR AMAZING PROGRAMS TO ANALYZE AND PROPERLY DESIGN FUTURE SOCIAL AND ECO-COMMUNITY'S WITH BIM TECHNOLOGY.
Content from Youtube can't be displayed due to your current cookie settings. To show this content, please click "Consent & Show" to confirm that necessary data will be transferred to Youtube to enable this service. Further information can be found in our Privacy Policy. Changed your mind? You can revoke your consent at any time via your cookie settings.
Consent & Show
Content from Youtube can't be displayed due to your current cookie settings. To show this content, please click "Consent & Show" to confirm that necessary data will be transferred to Youtube to enable this service. Further information can be found in our Privacy Policy. Changed your mind? You can revoke your consent at any time via your cookie settings.
Consent & Show
Content from Youtube can't be displayed due to your current cookie settings. To show this content, please click "Consent & Show" to confirm that necessary data will be transferred to Youtube to enable this service. Further information can be found in our Privacy Policy. Changed your mind? You can revoke your consent at any time via your cookie settings.
Consent & Show
SEEDS SOLAR LEARNING KIOSK
Content from Youtube can't be displayed due to your current cookie settings. To show this content, please click "Consent & Show" to confirm that necessary data will be transferred to Youtube to enable this service. Further information can be found in our Privacy Policy. Changed your mind? You can revoke your consent at any time via your cookie settings.
Consent & Show
Tree House design in Ubud, Bali, Indonesia
I'm an expert in my field but I wouldn't be where I am without those who've helped me along the way. That's why I love connecting with like-minded people and using my passion and skills to make a difference.
Indonesian Projects & Concepts
We're more than a bunch of experts. We're a family of like-minded people, using our passion and our skills to make a difference.
I'm an expert in my field but I wouldn't be where I am without those who've helped me along the way. That's why I love connecting with like-minded people and using my passion and skills to make a difference.
Here you might briefly introduce yourself and explain what you do. What makes you unique, and how can you help your customers? You don't have to write a lot. It's actually a good idea to keep your text short, since most people don't read very much on a screen.
Content from Youtube can't be displayed due to your current cookie settings. To show this content, please click "Consent & Show" to confirm that necessary data will be transferred to Youtube to enable this service. Further information can be found in our Privacy Policy. Changed your mind? You can revoke your consent at any time via your cookie settings.
Consent & Show
bim (building information modeling)
Does your architect use BIM? Why should this be one of the first questions that you ask a prospective architect interviewing to design your project?
For centuries architects have either hand drafted or computer drafted two dimensional representations of your project in the form of plans, sections and elevations. (Think of a hand drawing on a sheet of paper.) Surprisingly many small and even large architectural companies still use this method to design and document projects.
With the technology available today, designing and documenting buildings can be performed in a far more sophisticated and precise method known as BIM. BIM is an acronym for Building Information Modeling.
With BIM the architect builds your project in a 3D computer "smart model." When the architect finishes with the model project team will be able to orbit around the model to see all components of the building. This allows the owner to see three-dimensional digital model of what the building will look like when it is built. The structural, mechanical, electrical, lighting, and landscaping systems can all be modeled using BIM as well.
Modeling all of the different systems in a building is incredibly helpful for the contractor building the project. Often time we have meetings with the contractors and sub contractors building our projects where we pull up the model on a large screen in our office and orbit around the various building systems. By using this method we can vet out conflicts, discuss construction sequencing and methods for the actual build of the project.
Using BIM also allows for the contractor to do incredibly accurate cost analysis on the many different components of the building very quickly using the model. These types of meetings and conversations are not possible when working with an architectural firm who documents projects using two dimensional drafting methods.
What does all of this mean for the owner of the project? For the owner using BIM often results in reduced construction time, reduced lead time for ordering building materials, more accurate cost analysis, and less surprises on site when the building is being built.
Using BIM can also reduce the time needed to get through the permitting process at the city or county where the project is located. Changes required by the agencies that are reviewing a project can be done far more efficiently in BIM compared to hand or computer drafting. If you are interested in understanding the technical reasoning behind this, check out our other articles which dive into more depth on the efficiencies of BIM.
Does using BIM on a project mean a design and building process with no headaches? Simply "using BIM" will not solve all of your issues during the process of designing, permitting and constructing a building. You need a competent architectural team who has a deep understanding of both the BIM software and in field construction techniques. When a team possesses these two knowledge bases, they can forecast many of the potential issues that may arise during the construction process.
Also, for many owners it is a challenge to understand the often higher architectural fee that firms using BIM charge. If you think of the increase in upfront costs to use an architectural firm with BIM capabilities, typically 1-3% more in cost, vs the cost of solving issues on site that could have been solved in the architects office, it becomes clear to the owner of the value of investing in a firm skilled in the use of BIM.
The big take away is to be sure that when you are hiring an architect, they are using a Building Information Modeling software to design and document your project.
services
Feasibility Studies
Architectural Design
Project Management
Site Analysis
Building Programming
Consultation & Construction
Hyper Realistic Rendering
Project Videos
3D Printing and Rapid Prototyping
VR Visualization
WHY ECOPHI ARCHITECTS
Dedicated team on the forefront of industry technology
Well structured professional office
Systematic and tested processes
Strong client and industry relationships
Hyper-realistic visualizations and renderings for clients
Contemporary design and with elegant simplicity
Comfortable and luxurious designs
OUR PHILOSOPHY

We strive for simplicity, clarity, and environmental sensitivity. EcoPhi creates architecture that is site specific and integrated into the local environmental and cultural conditions of the site . With each project we attempt to integrate BIM & up and coming technology on the forefront of sustainability while preserving a high level of design and attention to detail.

We pride ourselves on the close relationships we have developed with local builders, contractors and engineers that share our similar vision for the built environment and are capable of bringing our projects to life.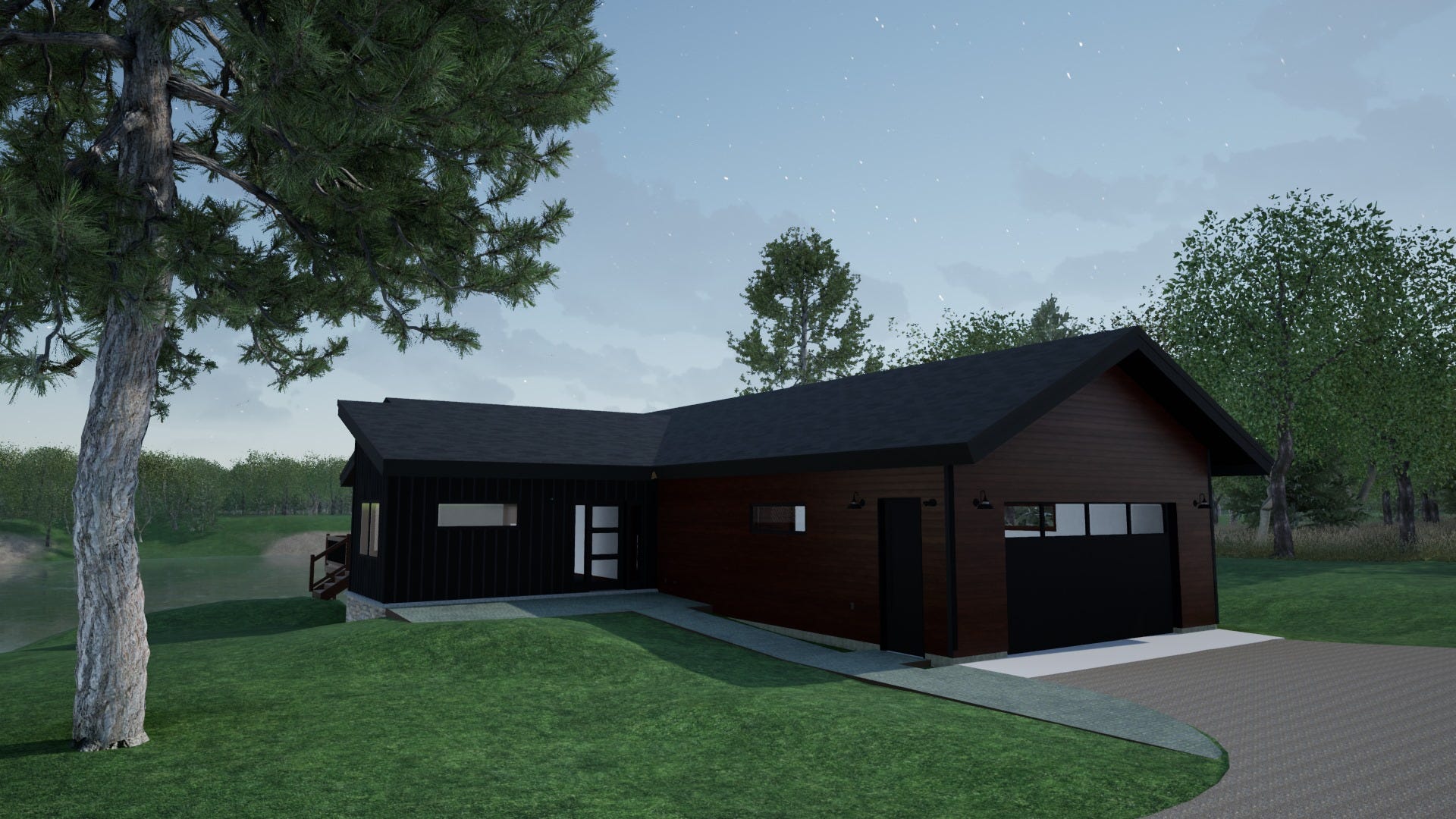 PROJECTS
Visit our projects to get a feel for the style that my clients love. If you don't see what you're looking for over 100 project are in the archives, get in touch and I'll be happy to help.